Site Summary
---
The Site Summary tab contains a table that lists all of the Sites created on your network.
Access the Site Summary tab by opening the Devices tab and selecting the Site Summary tab in the right-panel.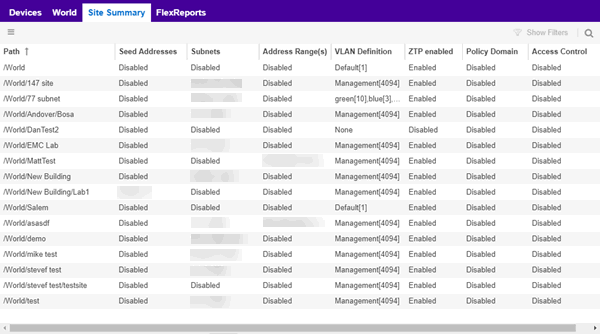 You can edit a site within the table by selecting the site row, selecting the Menu (

) button, and selecting Edit (

). The Site tab opens for the site you selected, which allows you to configure devices included in the site.
The following columns are included on the Site Summary tab:
---
For information on related help topics:
For information on related topics: